Apple
APPLE WATCH NIKE SERIES 5 GPS, 44MM SPACE GREY ALUMINIUM CASE WITH ANTHRACITE/BLACK NIKE SPORT BAND - S/M & M/L (MX3W2AE/A)
APPLE WATCH NIKE SERIES 5 GPS, 44MM SPACE GREY ALUM

Standard Courier Delivery

AED 1729.00

All prices include VAT

General Features
| | |
| --- | --- |
| Model Name | MX3W2AE/A |
| Brand | Apple |
| Water Resistant | Water resistant 50 meters |
Connectivity
Warranty
Memory
Display
| | |
| --- | --- |
| Display Type | LTPO OLED display (1000 nits) |
Platform & Storage
| | |
| --- | --- |
| Processor Speed | S5 with 64-bit dual-core processor |
Connectivity Features
| | |
| --- | --- |
| Bluetooth Version | Bluetooth 5.0 |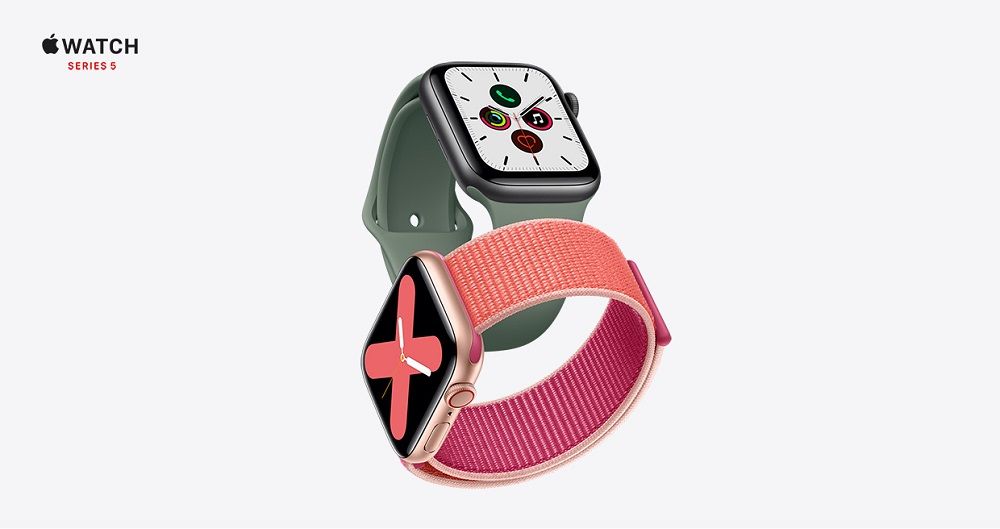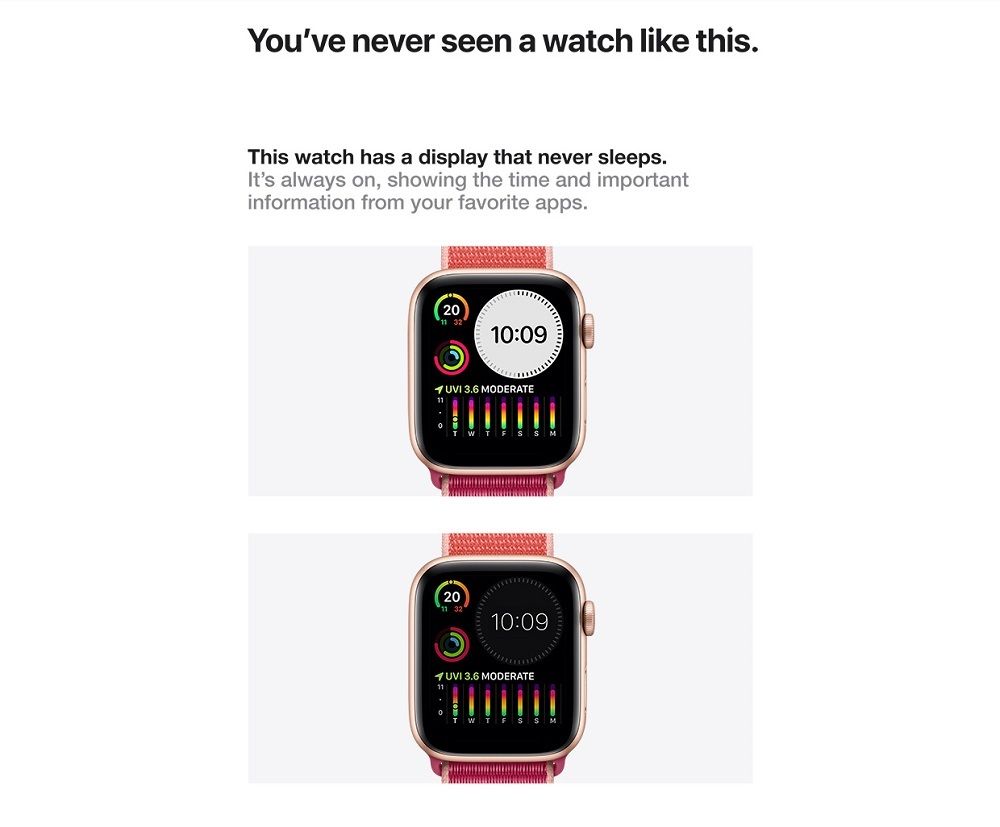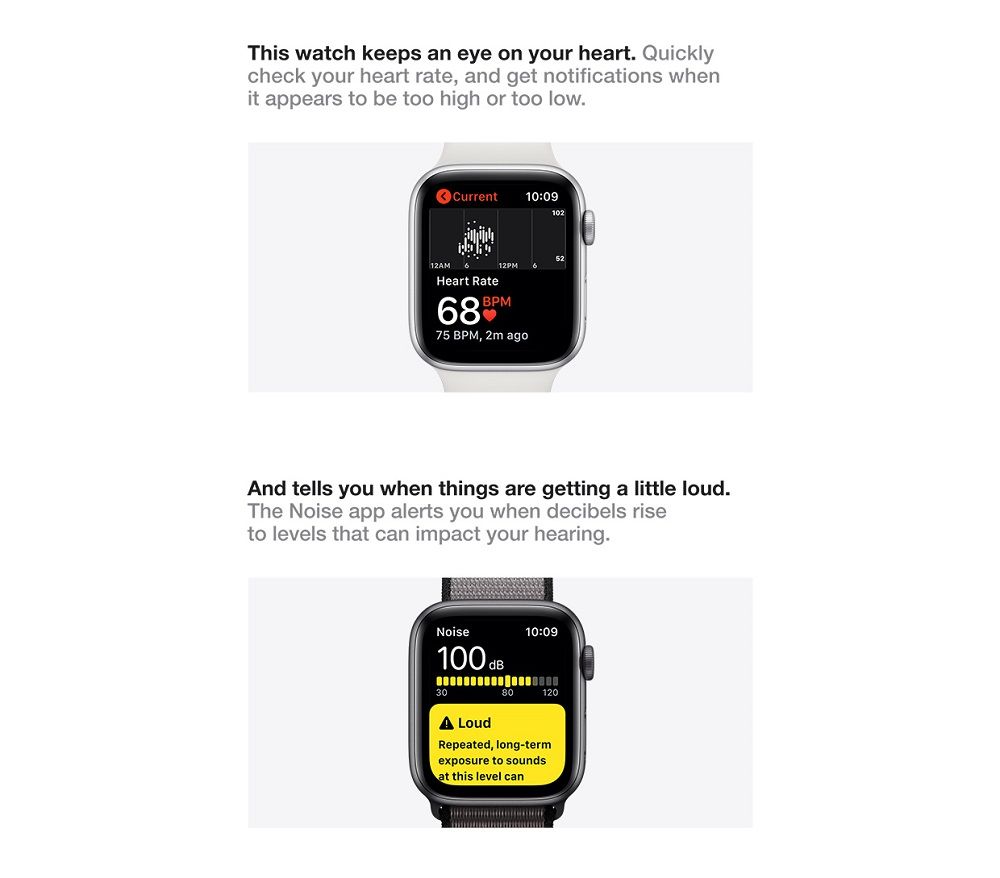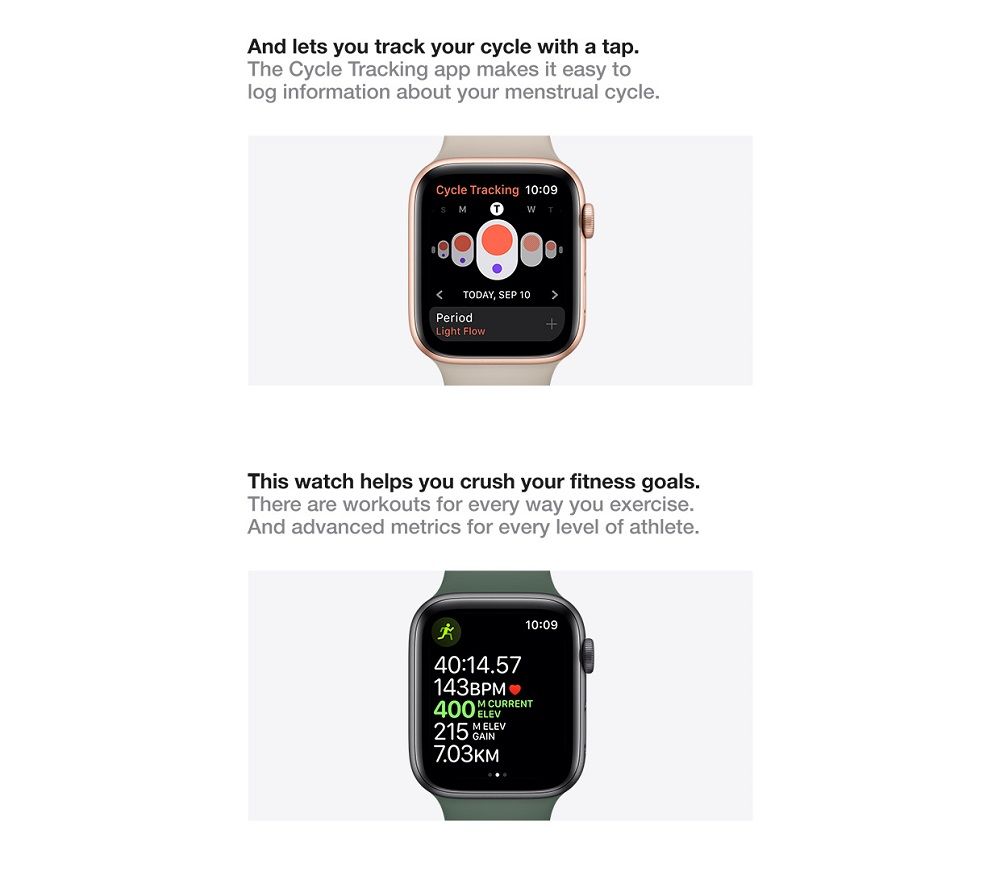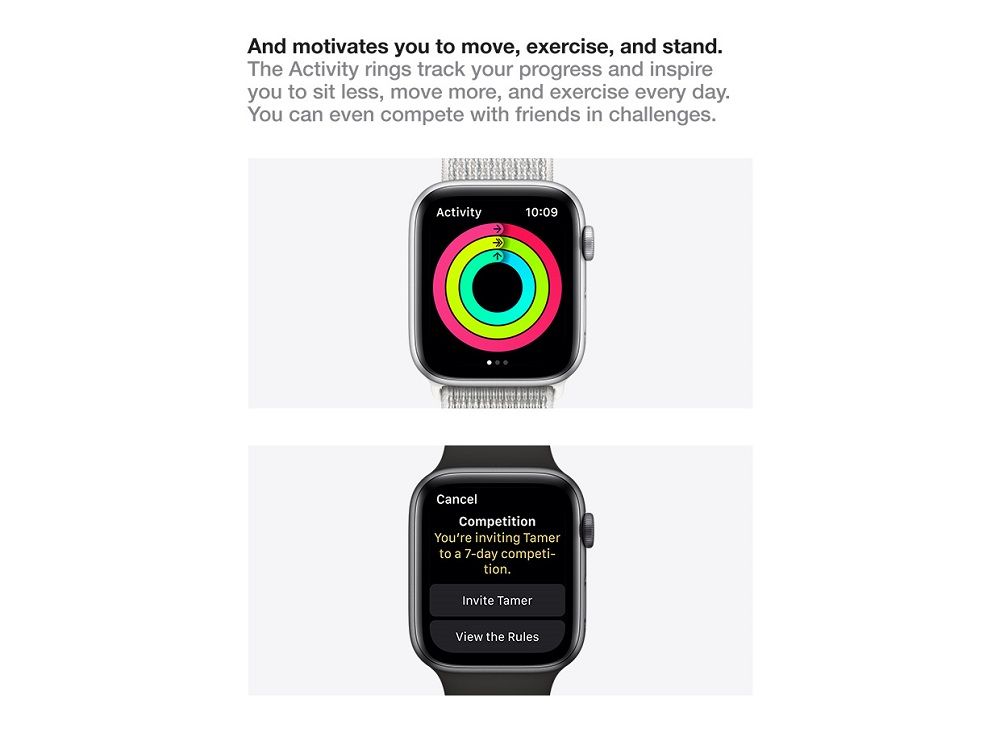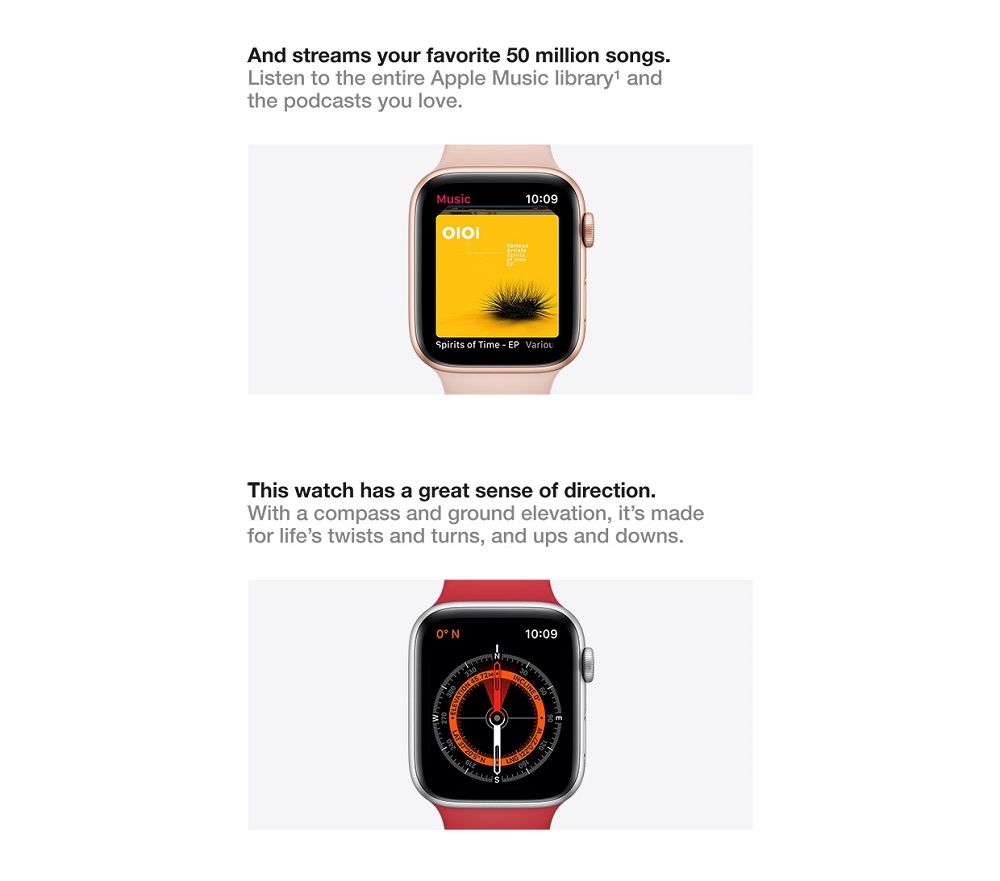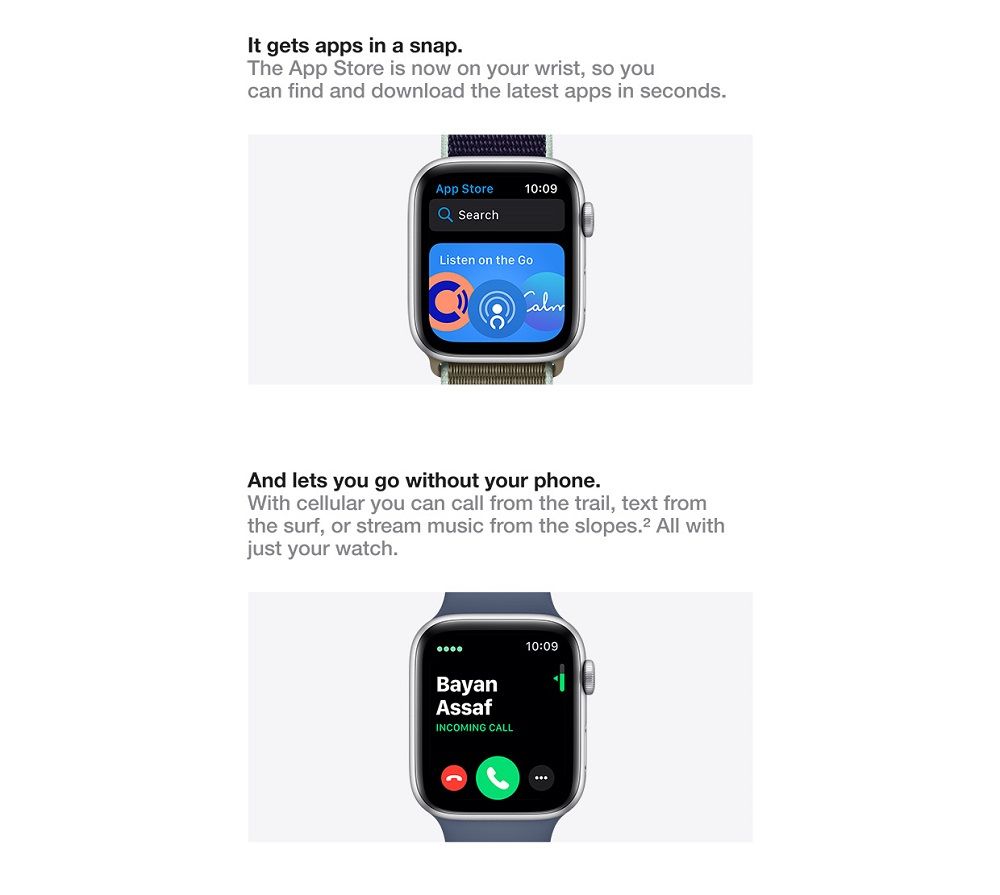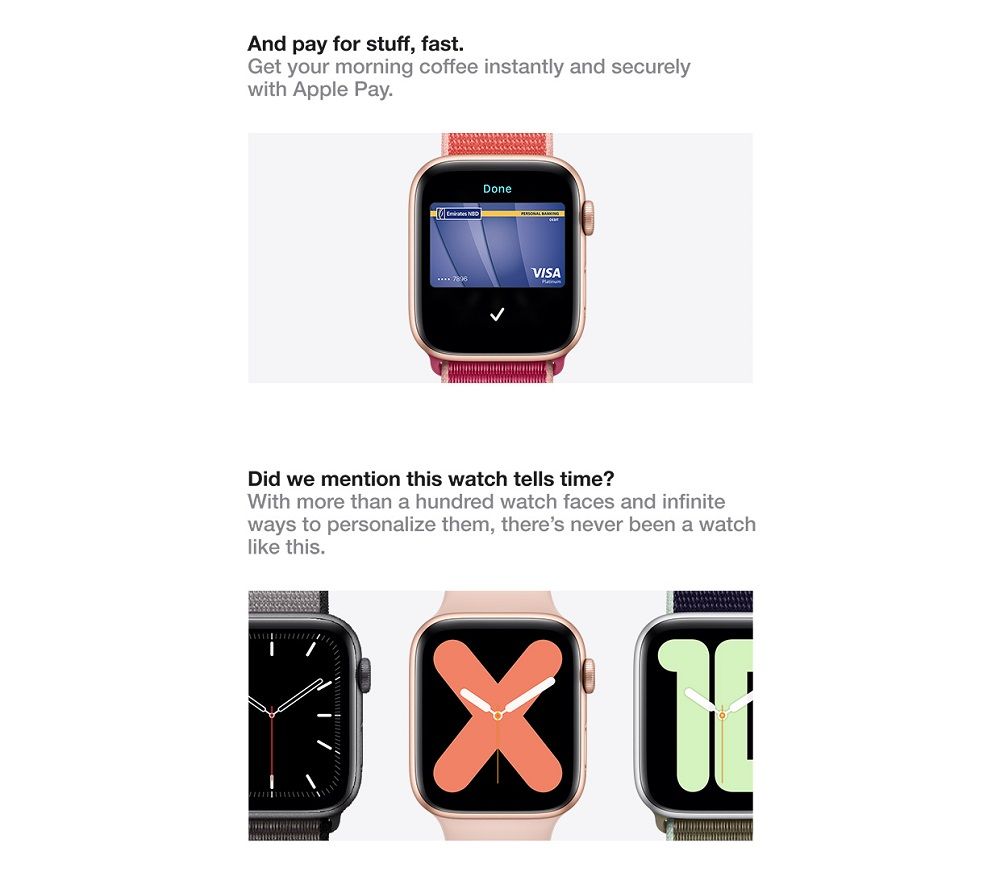 The battle for your wrist is on. But what should you look for in a smartwatch? Use these tips to pick the best device for your needs and budget.
From big names such as Apple and Samsung to traditional watchmakers, dozens of companies are creating smartwatches to deliver notifications, apps and more to your wrist. Although features and designs vary, the main appeal of a smartwatch is that it can save you time. Whether you want to quickly check incoming messages or control your music, you'll be able to glance down at your wrist instead of having to whip out and unlock your phone. Some smartwatches even work independently of a phone, but most are designed as companion devices.
If you want to keep better tabs on your health, a growing number of smartwatches have built-in fitness features, such as a pedometer or heart rate monitor. The line between fitness trackers and smartwatches is definitely blurring.
Factors to consider before making a purchase
OS and Device Compatibility
Because most smartwatches are designed to serve as companions to your smartphone, device- compatibility is very important. For instance, Samsung's Tizen-powered Gear S3 works with multiple Android handsets, but not iPhones. Android Wear watches — available from Samsung, LG, Huawei and others — work with Android 4.3 and higher smartphones. Google makes it easy to check whether your smartphone is compatible by going to g.co/WearCheck from your smartphone browser. Some Android Wear watches will work with the iPhone, but many features (such as adding apps and connecting the watch directly to Wi-Fi) aren't available when linked to iOS devices. Ensure that the smartwatch you purchase will work with your smartphone.
With the demise of Pebble, nearly all smartwatches now available use a colorful LCD screen or AMOLED display, which let you view photos, apps and other content in richer color, and tend to be brighter.
Interface: Buttons vs. Touch
On the surface, opting for a touch screen on your smartwatch would seem to be a no-brainer. After all, there's a touch screen on your smartphone and pretty much every other gadget these days. A touch-display interface should also be easier to navigate.
Design and Personalization
The better smartwatches offer a choice of straps and/or the ability to swap them out for a third-party option. This is important if you want to personalize the look of your device. Most smartwatches today offer plenty of customization options before purchase. You can pick the band color and material, as well as face color, finish and size as per your preferences. Check for the watch band's clasp or buckle which is easy to use and easy to swap.
Any good smartwatch will alert you to incoming calls, emails and text messages with a quick buzz of your wrist, which can help you discreetly check whether it's worth answering right away. But you should also look for social network integration for notifications from sites such as Facebook and Twitter.
Be sure that you'll be able to quickly check all of your most recent notifications, even if you miss them when they first come in. Look for a smartwatch that continues to show the time when not in use.
Special features: Fitness, Voice and more
As fitness trackers continue to attract attention, smartwatch makers are getting in on the action by integrating activity-monitoring functions. Some smartwatches depend on your smartphone for activity tracking, but most at least have a built-in pedometer for tracking steps. Pick a smartwatch with heart rate sensor if you are a fitness buff. Very few have GPS for tracking runs.
Battery life and charging
Most smartwatches with color screens tend to last one to two days between charges. Mostly all the smart watch & Fitness bands use Micro USB to charge. Pay attention to rated battery life before purchase.
Smartwatches with e-paper displays tend to last longer on a charge.